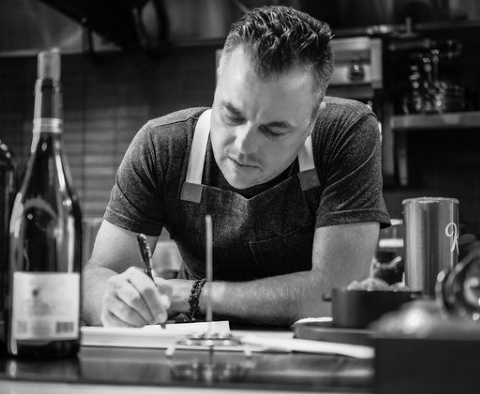 Chef Kelly Whitaker
Chef and Restaurateur
The innovation, passionate advocacy, and leadership of James Beard-nominated Chef Kelly Whitaker is the engine behind Dry Storage. Kelly launched Boulder-based Id Est Hospitality Group in 2005 as a communion of passions: culinary inspiration, care of the guest experience, and greater accessibility to high-quality grains and Colorado ingredients. He and his team at IEHG have received critical acclaim for their restaurants and are also in demand for culinary consultation in the development of restaurant concepts.
Kelly's journey as an advocate for reviving the grain economy began with the opening of Basta, an award-winning woodfired restaurant, in 2010. In 2016, Kelly co-founded the Noble Grain Alliance to support the restoration of local grain production through farming, milling, and distribution. Noble Grain Alliance planted Turkey Red wheat on 16 acres. Following that experience, Kelly and his team sought the best talent to learn and develop their specific approach to flour. They began milling flour for his own restaurants on a Osttiroler Mill. In 2019, Kelly opened Dry Storage Bakehouse to expand his milling operation and highlight the complexity and flavor of breads and pastries made with locally sourced, heirloom grains. After a successful harvest of 50 acres of heirloom wheat planted in partnership with Jones Farm in San Luis Valley, CO, the Id Est team opened a commercial milling facility in Boulder, CO in early 2020.
A 2019 and 2020 James Beard Award nominee, Kelly continues to push the envelope across four restaurant concepts including The Wolf's Tailor, named hottest top ten new restaurants 2019 by Bon Appetit, and Dry Storage bakery, our R&D test kitchen and grain showroom. In addition to his involvement in the local grain movement, Kelly is an active member of Chefs Collaborative, Slow Food Nations, and sits on the Blue Ribbon Task Force for Monterey Bay Seafood Watch.