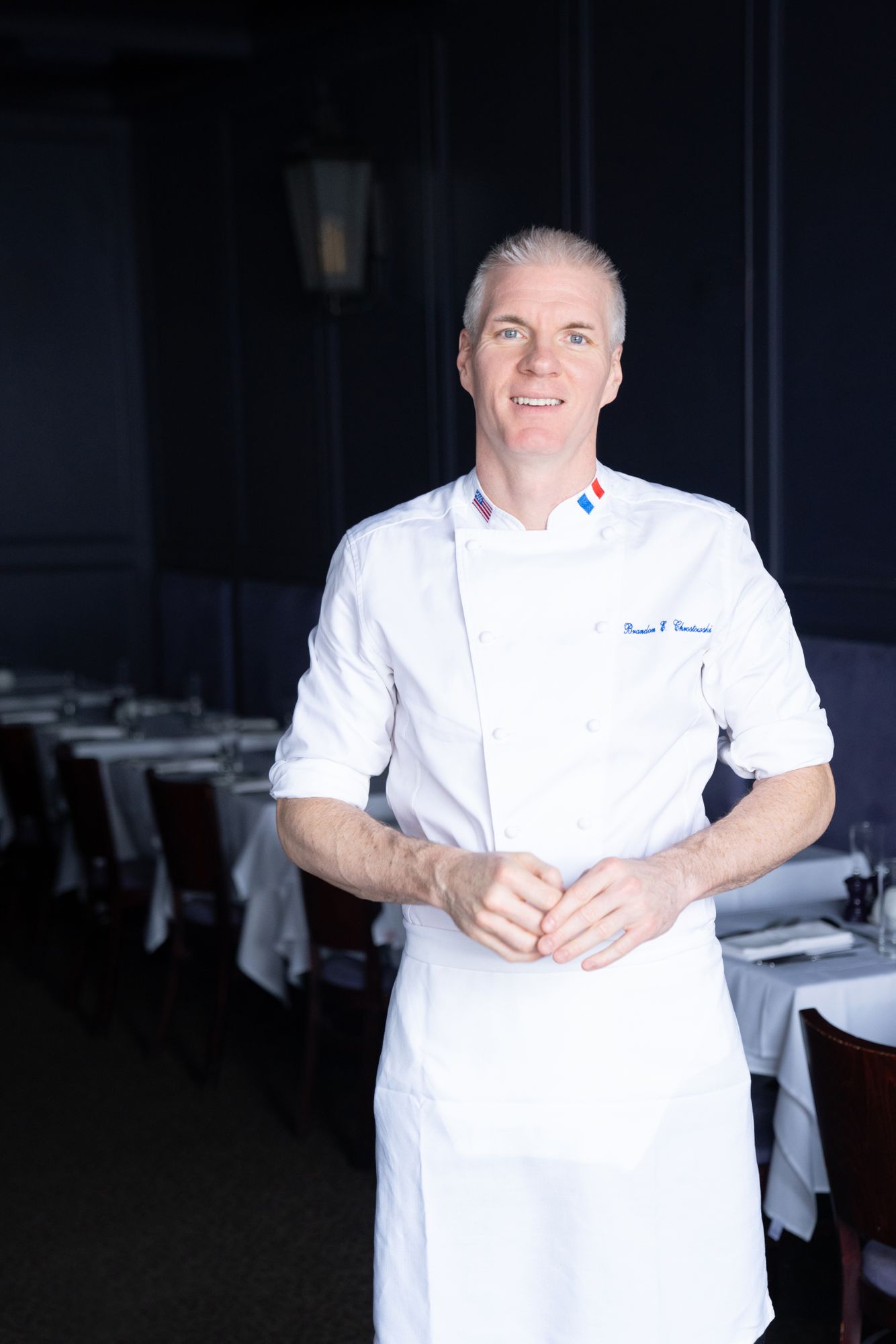 Brandon Chrostowski
Founder, CEO and president, EDWINS Leadership & Restaurant Institute
Founder, CEO and president of EDWINS Leadership & Restaurant Institute Brandon Edwin Chrostowski is renowned for changing culinary and hospitality training—in and out of the nation's prisons—while preserving French cooking traditions.
His mission-driven effort to train and staff former prison inmates at his flagship French restaurant and nonprofit has created a national model for re-entry and an educational pipeline for formerly incarcerated to learn the discipline and skill of fine dining. A classically trained chef and sommelier, Chrostowski honed his skills at fine dining establishments in Paris, New York, and Chicago, including Lucas Carton, Chanterelle, Picholine, Le Cirque and Charlie Trotter's.
Recognition of his culinary efforts include 2022 James Beard Award Semifinalist; IFMA's 2020 Silver Plate, CNN 2016 Heroes, Crain's "40 under 40" Awards; The Richard C. Cornuelle Award from the Manhattan Institute for Social Entrepreneurship; being featured as the subject of the Academy Award nominated documentary Knife Skills; and features in notable national media outlets, including The New York Times, Washington Post and TODAY. Chrostowski earned an Associate's degree in Culinary Arts and a Bachelor's degree in Business and Restaurant Management from The Culinary Institute of America. He resides in Cleveland with his wife Catana and their children, Leo, Lilly and Lynx.