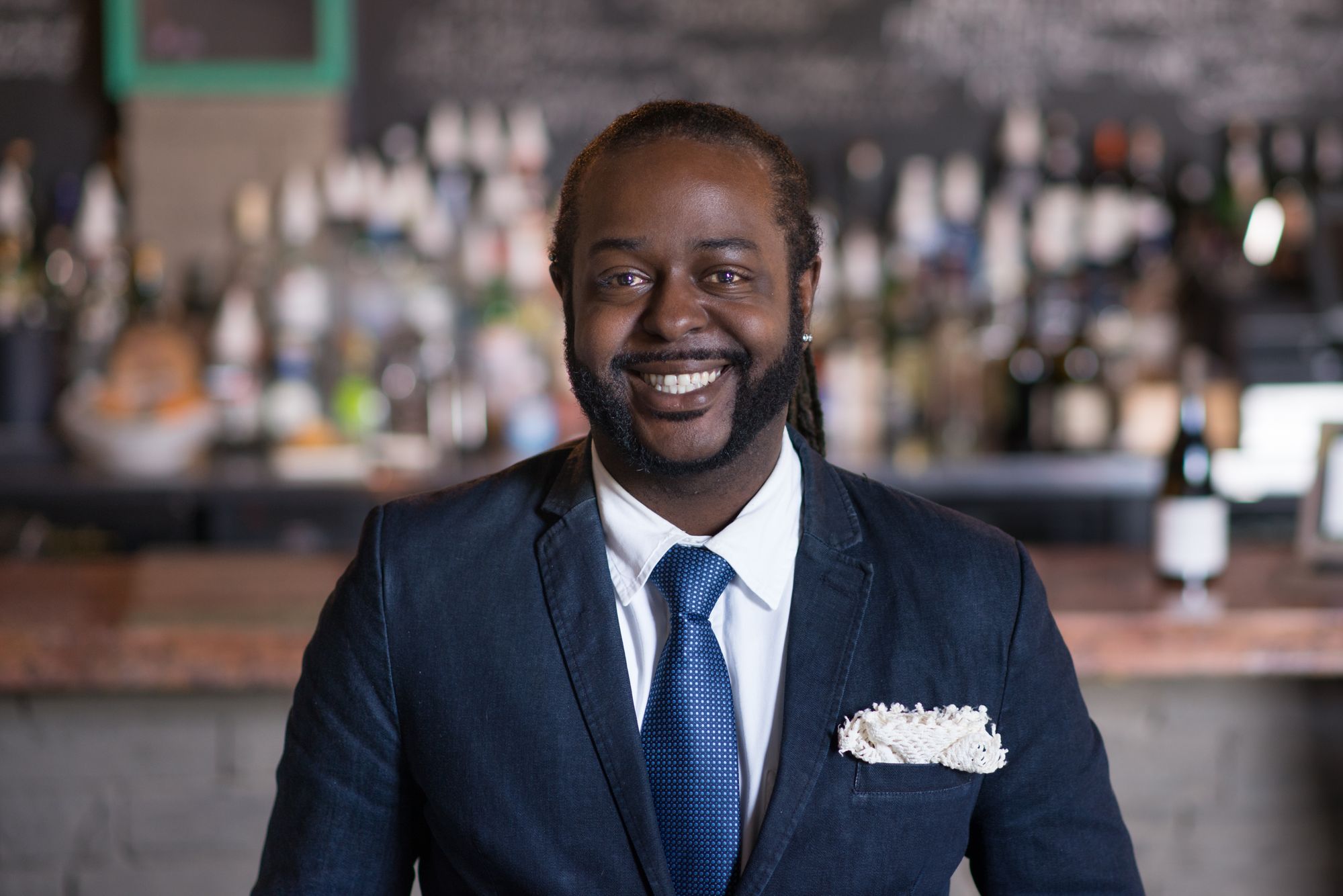 Derrick Speights
Community Outreach Coordinator, Edwins
Derrick's early career was as a nursing assistant, and he later switched to the hospitality industry, earning credits in a culinary arts program.
He first met EDWINS founder Brandon Chrostowski while working at L'Albatross and, after learning his away around some of Cleveland's best restaurants, he brings more than a decade of guest relations and management experience to EDWINS. He's naturally engaging and is a skilled relationship builder.
Derrick's decision to join the EDWINS' family was based on one thing: "I want to help people. Before, I got to help people with their dining experience; now I get to help people with their lives."
Derrick assists with programming at our student campus, the EDWINS Second Chance Life Skills Center, working with both students and volunteers. He also oversees EDWINS' efforts to establish Culinary Clubs in Ohio's prisons and leads our Town Hall series.